Mars Equestrian 1853 Club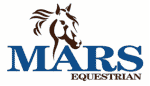 .
On behalf on everyone involved in our show, welcome to the 2020 Upperville Colt & Horse Show. We look forward to hosting you and your guests with the most thoughtful, attentive, and exquisite service that our VIP Club members have come to expect at this truly one-of-a-kind event. Join us for a week of a fully staffed, catered VIP tent overlooking Jumper Ring I – the Jumper Classic, Welcome Stakes & Hunter Derby ring.
VIP Check-In
Upon arrival at the Mars Equestrian 1853 Club, our hosts will greet you and your guests at the door. The daily guest list for your six-seat or eight-seat reserved table may be submitted to uchs1853club@gmail.com. Each guest on the list will be given a wristband and will be free to come and go as they please from the tent. We encourage you to explore the grounds and all of our exceptional vendors.
Food and Beverage
Light breakfast and lunch will be served Tuesday-Saturday, cocktails and hors d'oeuvres will be offered during Friday and Saturday evening classes, and an elegant luncheon and cocktails will be offered on Sunday. Small bites and soft drinks will be available throughout the remainder of the day, Tuesday – Sunday.
Breakfast Daily
Tuesday – Sunday: 7:30am -10:30am
Lunch Daily
Tuesday – Saturday: 11:30am -3:00pm
Sunday Brunch: 12:00pm – 4:00pm
Reception/Dinners
Thursday: 4:00pm – 6:00pm
Friday & Saturday Dinner: 5:00pm – 7:00pm (or until the class is over)